Shelving and Staging

Shelves, Brackets, Staging and Potting benches to fit all models.
ALL PRICES INCLUDE VAT & UK MAINLAND FREE DELIVERY
ALL OTHER DESTINATIONS ARE EXTRA AND QUOTED BY RETURN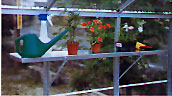 Extruded or pressed aluminium shelving and Shelf Brackets...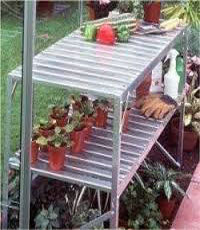 Aluminium and Polypropylene Staging Kits inaluminium or polypropylene ...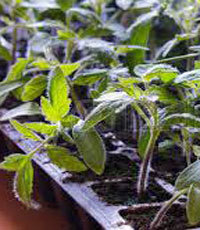 Capillary Matting . Polythene Sheet...
ALL PRICES INCLUDE VAT & UK MAINLAND FREE DELIVERY
ALL OTHER DESTINATIONS ARE EXTRA AND QUOTED BY RETURN